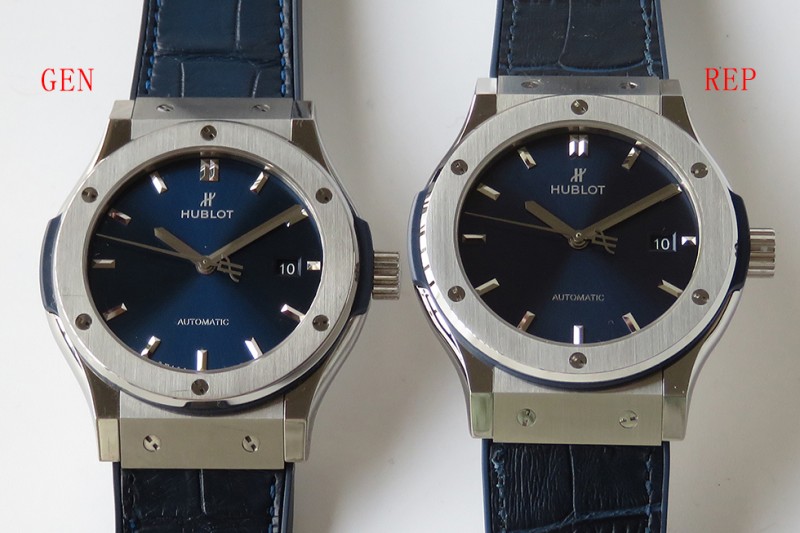 "GEN" is original watch,"REP "is re-edition watch.
▼First, let us see the original product.
▼Whole contrast:They are almost same in appearance.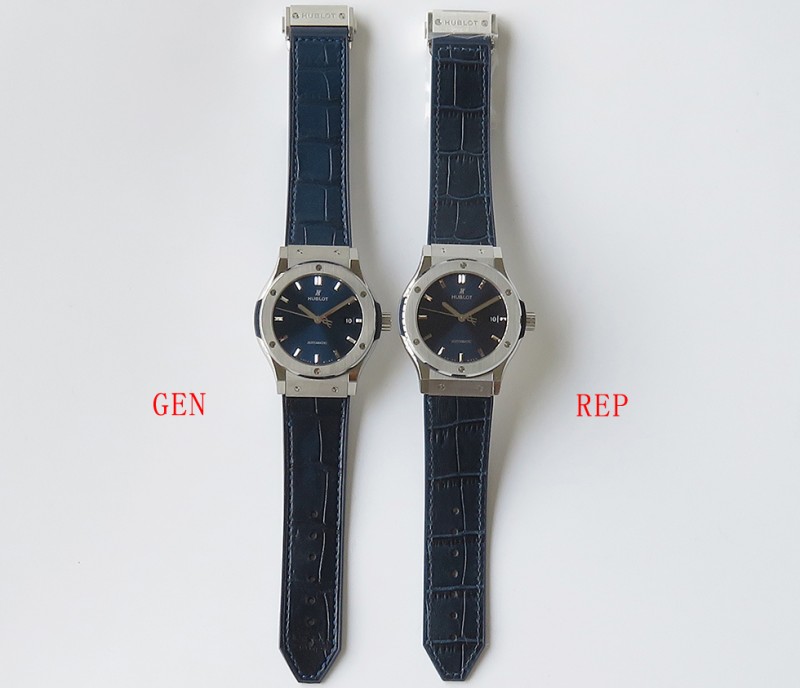 ▼Front contrast:re-edition and original product are both titanium metal bezel, both are blue dail, brushed lines, stylishcolor. Fonts and scale are also in accordance with original products.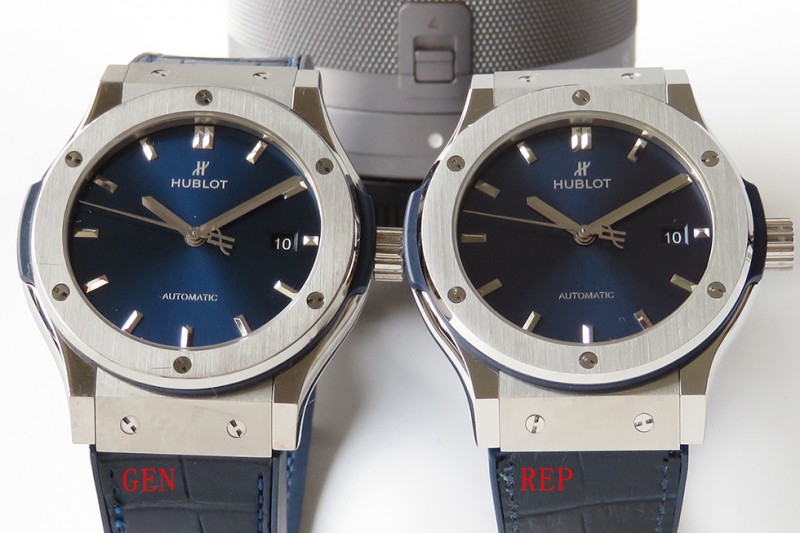 ▼Crystal contrast:Both are anti-refraction sapphire crystal,transparent and bright.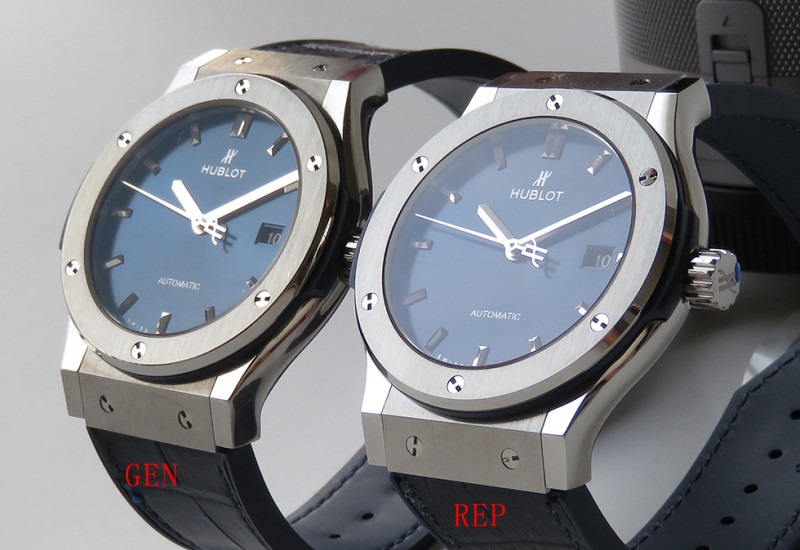 ▼Case contrast:Titanium metal case, streamline design, bright color.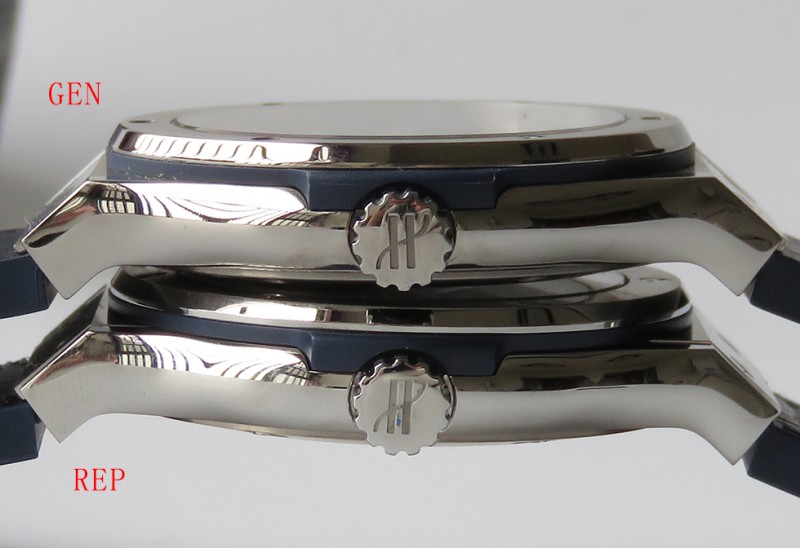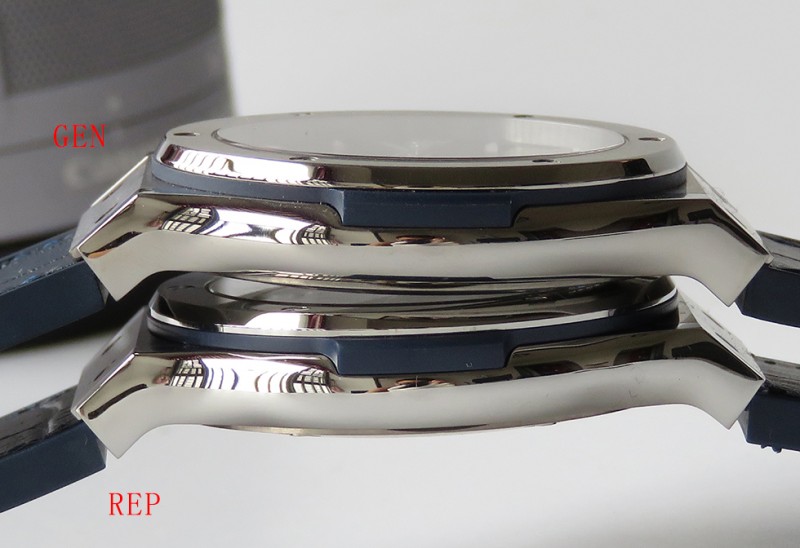 ▼Crown contrast:Logo of both watches adopt etching process .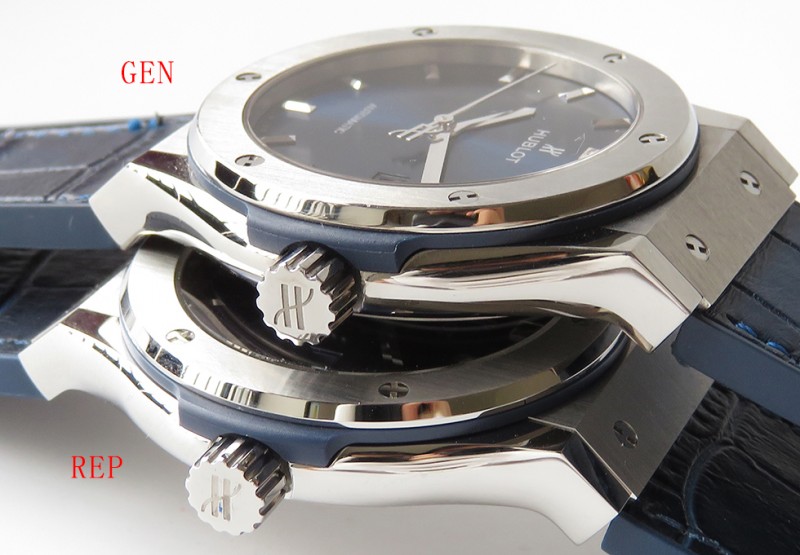 ▼Side contrast: The thickness are both same.
▼Hand contrast:Both are high light polished, second hand with "H" logo.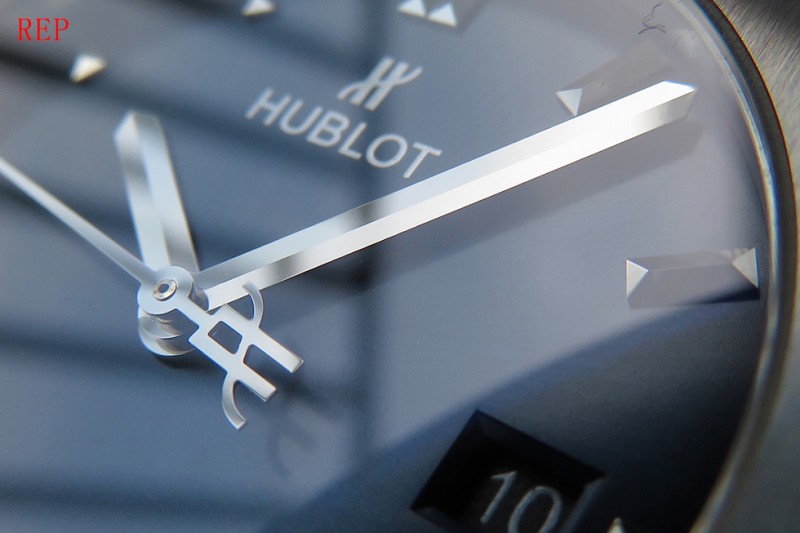 ▼LOGO contrast:The logo of re-edition is more plump.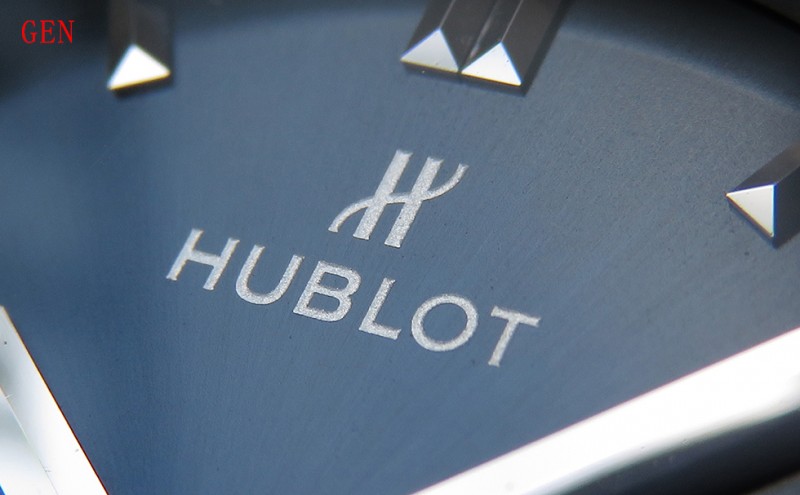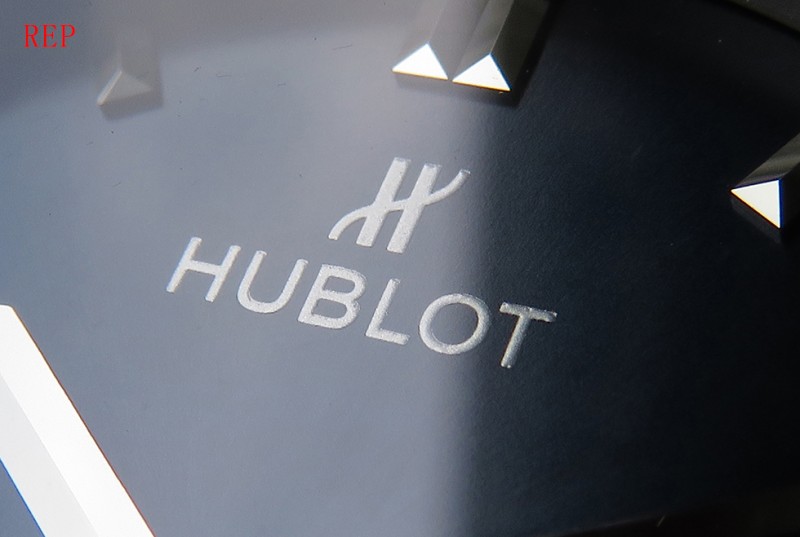 ▼Movement contrast:Original watch adopt HUB1112 movement, re-edition adopt ETA 2892 movement, copy HUB1112, structure is alomost same.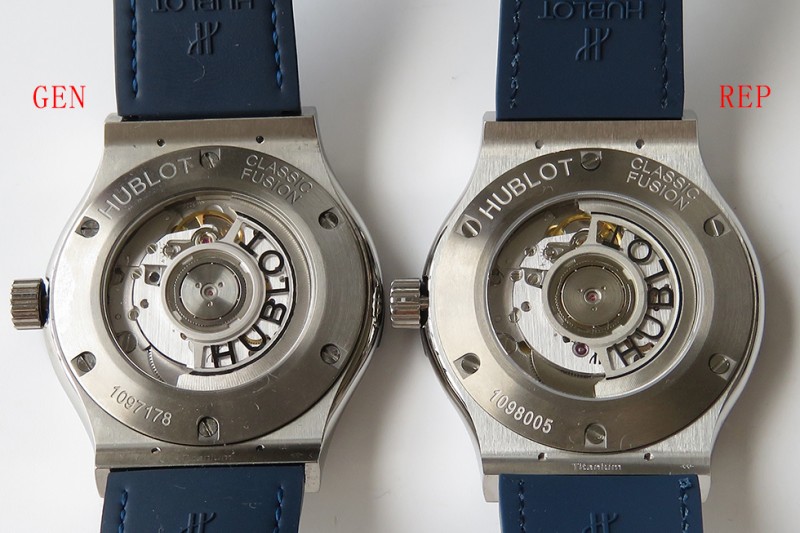 The movement of HUBLOT is automatic tourbillon, the movement of  re-edition is also copy HUBLOT, almost same.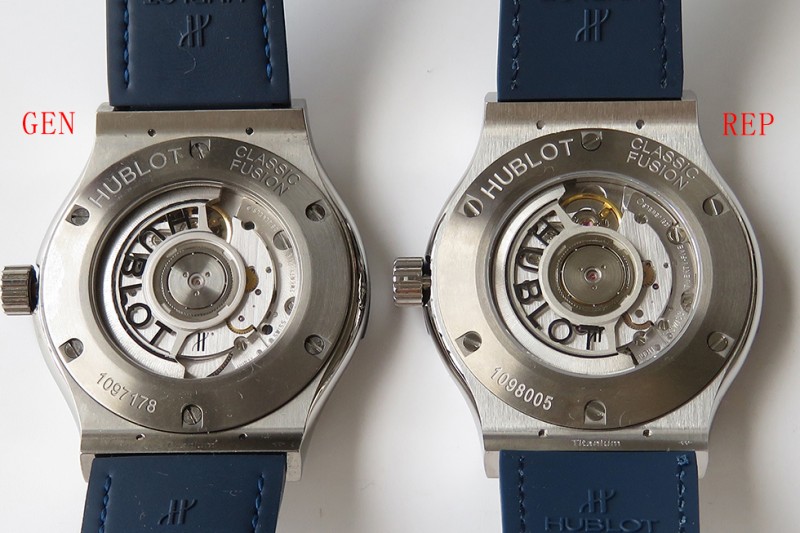 ▼Strap :Here is different. The front of original watch strap is crocodile skin,the back is rubber.
The front of the re-edition watch is cowhide with crocodile skin design, back is also natural rubber.
If you want to crocodile skin, customizing is also available.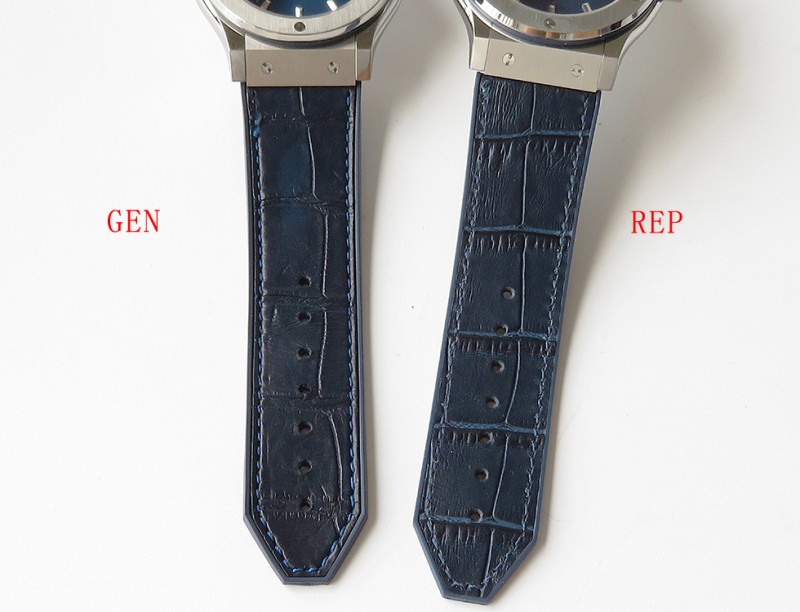 ▼Buckle contrast:The Lettering of re-edition buckle is thiner than original buckle. Length, specification, polish are same as original buckle.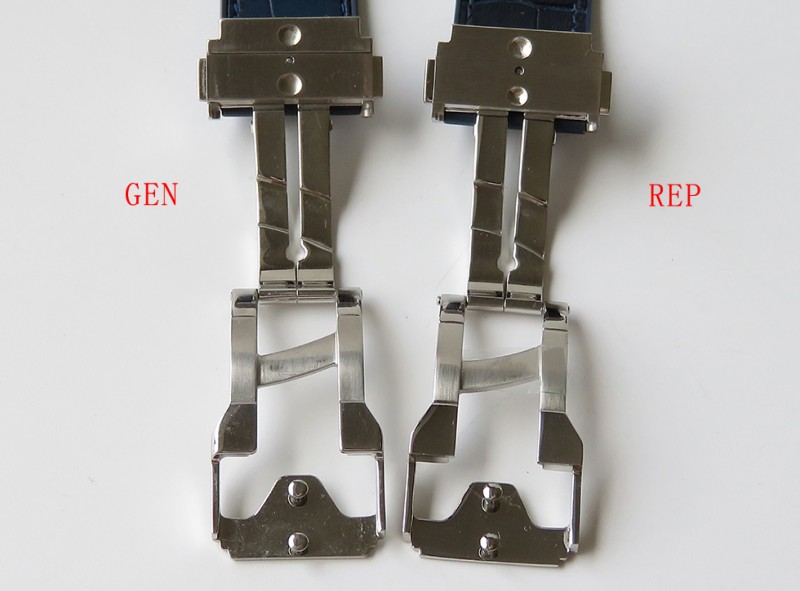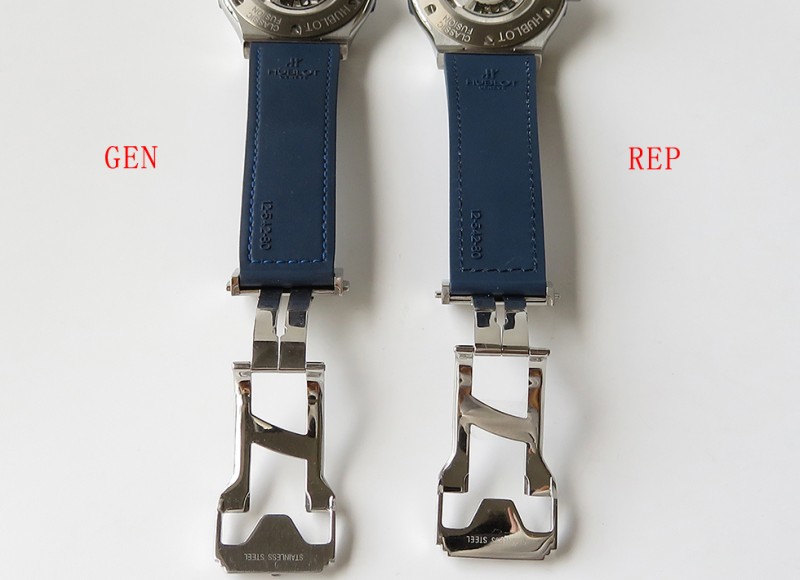 Conclusion: The feature of this watch is its blue color, it refracts the tolerant and nature power of man.  The re-edition watch is so perfect, including the movement , which is also alomost same as original watch, not only keep good time,but also have 41 hours power reserve. Now , four color for your choise, please contcat us to get it quickly!
Skype: gavinma9620@outlook.com
WhatsApp:  +86-15631181926
Wechat: 11001486
Website: www.pp-watch.com