Do you know the history of Rolex?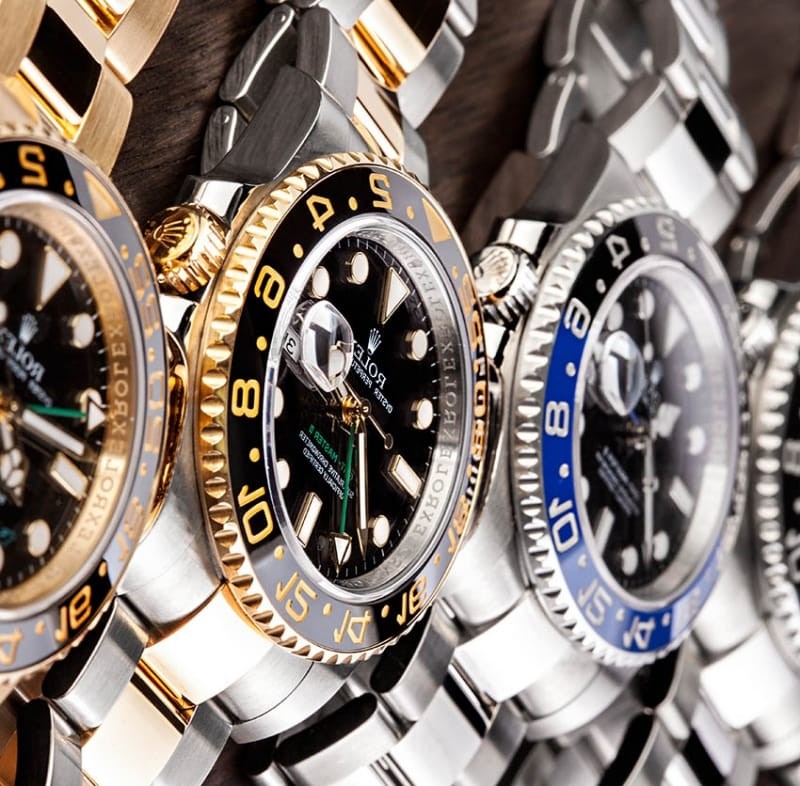 Rolex is known for designing and creating watches specifically for special populations of sportsmen and adventurers. One example of this type of timepiece is the Rolex GMT Master wristwatch. As the flight industry began to really take off in the 1940s and 1950s, pilots began flying longer distances. Originally designed in collaboration with Pan Am Airways, the Rolex GMT Master was initially created for Pan AM, and issued by them to their crews on long-haul flights. The key feature of the watch was that the wearer could tell different times simultaneously. The original GMT Master watch has a 24 hour display fourth hand complication directly linked to and displaying the same time zone as the standard 12 hour hand. The GMT hand enables the wearer to set the watch to GMT or any other time zone for the main time view, then set the rotatable 24 hour scale bezel to a second time zone. The name GMT is derived from Greenwich Mean Time. Greenwich Mean Time is also known as Coordinated Universal Time, and is the time zone that is required for all aviation planning, weather forecasts, and schedules.
The first GMT Master model was issued with ref. 6542, and was a regular Turn-O-Graph ref. 6202. It was produced from 1954-1959, and was pressure proof up to 50 meters (165 feet). The first version of the ref. 6542 had a luminous bakelite bezel insert. However, this bezel soon proved unacceptable, as it easily cracked. Thus, a new metal bezel was introduced in 1956. The first GMT Master is also fondly nicknamed the "Pussy Galore," as it was famously worn by "Pussy Galore" (actress Honor Blackman) in the James Bond film Goldfinger in 1964.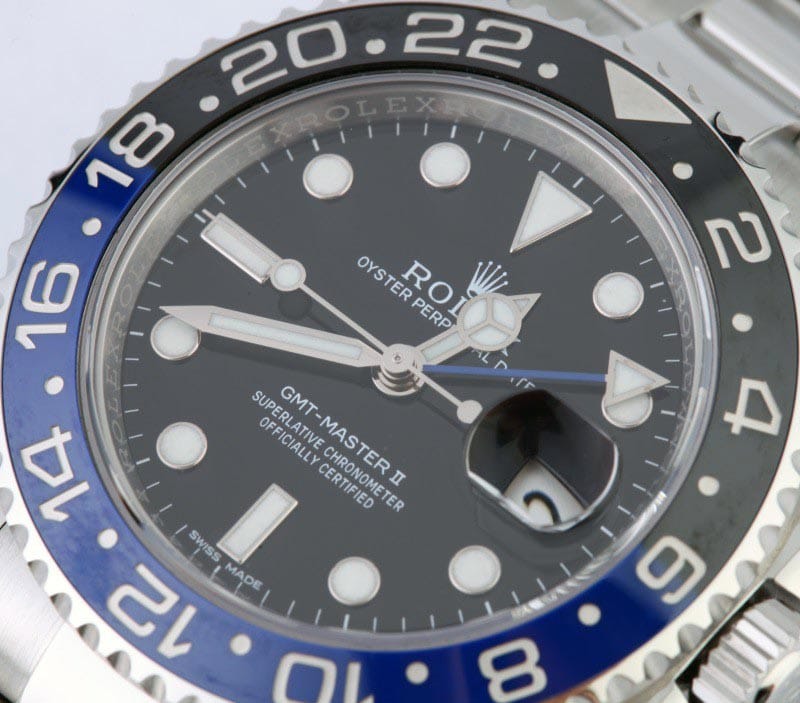 In 2005, Rolex released an updated version of the Rolex GMT Master II. The new model features a number of technical changes. Utilizing technology from other designs, Rolex added a larger Triplock crown, originally featured on their divers' watches. Rolex also utilized their patented Parachrom hairspring. Aesthetically, the new model changed slightly. Featuring a larger case and a new look for the hands and hour markers gave the GMT Master II a fresh, new look. A new bezel, made from extremely hard ceramic material that is designed to be more scratch and fade resistant, was also added. The style of bracelet also changed, incorporating a mix of stainless steel and precious metal.